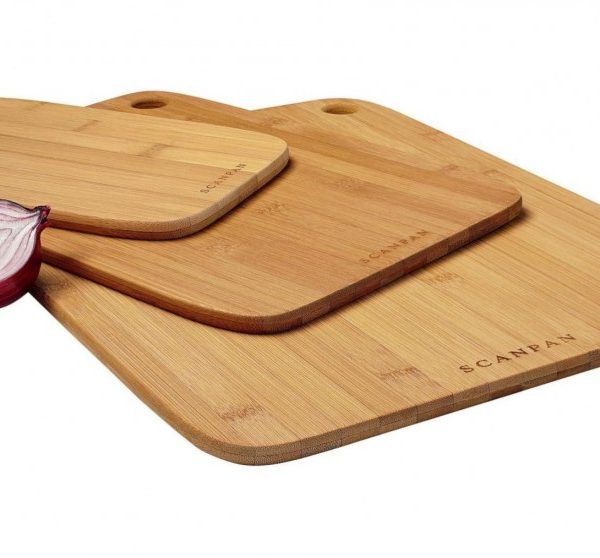 Scanpan Bamboo Cutting Board 3 Piece Set (SH191)
Scanpan 3 piece bamboo cutting board set.
Light weight cutting boards are perfect for the caravan or boat.
A hard wearing, blade friendly board that's perfect for use when cutting fruit, vegetables, meat, cheese or bread. Made from durable bamboo. Gentle of knife cutting edge. Hygienic easy-to-clean surface.
Product Description
3 Piece Set:
230mm  x 150mm
300mm x 220mm
380mm x 300mm